The Energy Audit: An Easy Weekend Job That Can Yield Long-Term Benefits For Your Tampa Home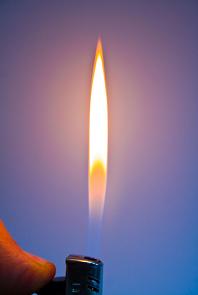 Let's face it: Even the most enterprising homeowner can't do everything. You probably wouldn't want to put on a new roof or waterproof your home, for example. You could also call in an expert to do a sophisticated energy audit. But this is one job that you can handle yourself.
Although your own audit will be a bit simpler, it's fairly easy and can be done in a weekend. In the end, it can yield long-term benefits. According to the U.S. Department of Energy, you could uncover energy savings of up to 30 percent. To get started:
Close all windows, doors and the fireplace flue.
Turn off your water heater and gas-burning furnace.
Turn on the kitchen and bathroom exhaust fans, or use a large fan to draw air out of your home.
Your mission? To find leaks. Your weapon? A long-stemmed lighter, which you should hold up to these sources of lost energy:
Around baseboards
Where walls meet the ceiling
Windows and storm windows. The rule of thumb: If they rattle, they're leaking air
Doors, where the same rule of thumb applies
Wall or window-mounted air conditioners
Electrical outlets
Switch plates
Fireplace damper
Attic hatch
Outside, focus on the areas where building materials meet. Those places include:
Exterior corners
Where the siding meets the chimney
Where your siding meets your foundation.
Use caulk or weather stripping to seal gaps and cracks. Then continue with your home energy audit by:
Checking the insulation levels in your attic, ensuring that no insulation blocks the attic vents
Checking the filters in your furnace and air conditioner, remembering that they should be changed regularly. Follow your HVAC-system technician's advice, or consult your owner's manual.
Making sure that your light bulbs are energy efficient
If your home is like most others, your weekend energy audit is bound to turn up some sources of energy loss. After all, that's the point of your audit, so don't feel discouraged.
Now's the time to call Simpson Air. We're known as the coolest guys in town, not only because we're in the HVAC business, but also because our certified technicians can help you formulate a money-saving energy plan. Let's get started — and put your energy bills on ice.
Simpson Air – The Coolest Guys in Town! services the Tampa Bay Area of Florida. Contact us today for your heating and cooling needs!
Lighter image via Shutterstock