Why You Should Consider A Warranty In The Overall Price Of An Upgrade, And Why One Is Beneficial Too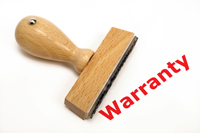 When purchasing a new heating and air conditioning system, there are several price factors to consider. There is sticker price, of course, but this often represents no more than a quarter of what you'll ultimately pay. Over the years, operating costs and repairs will make up most of the charges. That's why it's important to consider efficiency.
It's also important to include the price of a good warranty. Warranties are insurance for expensive equipment and are designed to protect you in the event of an unexpected problem. After all, if you've invested in your system and done all you can to take care of it, you shouldn't be forced to pay more if it fails through no fault of your own. Warranties eliminate the unease by dramatically reducing the costs of repairs, if not covering them altogether.
Warranties are important, but many homeowners skip them in an effort to avoid extra expense. Unfortunately, this strategy can backfire. We want to see our customers protected. That's why, at Simpson Air, you have more than one warranty option. We'll gladly help you choose — and even customize — the right program for your family. Some of your options include:
Standard, limited one-year coverage
Extended parts-and-labor coverage
Extended parts-only coverage
When you find the right coverage plan for you, you'll also find peace of mind. With our programs:
Any surprise repairs will be extremely affordable
You'll receive highly trained, expert attention in the event of repairs
Coverage is transferable to other owners of the home, if you happen to move, which increases property value
Remember, most warranties are only valid if regular maintenance is kept up. Neglected equipment is more likely to fail, since it can't perform at the standards it was designed to. Give us a call to learn more about our customer protection plans that can ensure your equipment is serviced and protected for a full decade.
Call Simpson Air today to learn about the value of a warranty for your upgrade. We'll be happy to answer your questions, and find a plan that's right for you!
Photo courtesy of www.shutterstock.com.