Reviews
At Simpson, we pride ourselves on our unmatched customer service. We can tell you all day how great we are but we thought it would mean more coming from our clients.
Please share your experience with Simpson Air on Google below: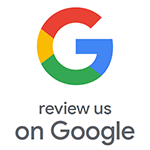 Read reviews left by Simpson Air customers:

If you ever need A/C work done you would be crazy to call anyone but Simpson Air!
Rating:


I have never writen a review but in the case of Simpson Air I really need to. I have used Simpson Air for the past 4 years to fix my a/c and handler. It finally shut down a few weeks ago. Simpson Air came to my rescue and sent Linda Thomas to try and figure out a way to get a new a/c and handler. This lady is a genius lol in a couple of weeks time I was approved for all. The gentlemen they sent to do the job was the greatest. It only took them one day to have every thing in and working. Ms. Thomas came back in a couple of days to check everything and make sure it was working the way it should be. If you ever need A/C work done you would be crazy to call anyone but Simpson Air!

Review by: Princess M. Source: Email

---
We think Simpson is an excellent company, and we recommend it to all of our friends.
Rating:


So grateful for the excellent service! We've had Simpson for yearly maintenance for 7-8 yrs already and know their quality, honest work. We were astounded when everything went dead 6 months ago and Simpson came out, fixed a drain issue, stayed a couple of hours, and then charged us nothing!! When the machine really blew out this past week, we knew who we were going to call. Our Installation team was led by Daniel and included Eric and Austin. These young men were prompt, courteous, as quiet and unobtrusive as they could be. It took about 9 hours for the whole system. We were so glad for their pleasant attitudes and reliable work. There was a minimum of disruption to our household plans and when all was done, we had a wonderful new highly functioning, energy efficient system. Special kudos to Linda, our salesperson who spent a long time explaining options to us and then more time after all was done, to check and be sure all needs were met. We think Simpson is an excellent company, and we recommend it to all of our friends.

Review by: Caryn M. Source: Email
---
Kind, Patient, Knowledgeable About Products
Rating:


Linda Thomas, residential Replacement Specialist, kind, patient, knowledgeable about products. Fully explained options to replace my A/C system. Found excellent team to come for installation on a Saturday. She follows through on each step of installation. Easy to reach and would highly recommend her to anyone who might need a new system, GREAT LADY.
My old unit was 22years old, Simpson air kelp me going with great maintenance service.
The installers for my new A/C system came on Saturday! Wayne and Cody were professional, courteous, and, kind in answering my questions as they went about their installation. Was good to be cool again.

Review by: Cecilia L. Source: Email

---
Very Thankful for the Quality Professional
Rating:


Very thankful for the quality professional Marcus that Simpson sent to my house. He was very knowledgeable in repairing my HVAC unit and just a very cool guy. He came across some obstacles since in my remodeled home my Frigidaire was nearly impossible to work around. Marcus was determined and got the job done. The price was amazing and after I cashed out with him I forgot that he had to leave to get to the next destination. A very cool guy. I highly recommend this company to anyone looking for maintenance on their hvac.

Review by: Juan O. Source: Email

---
Honest and Have Integrity
Rating:


A Great AC Services Company. Ron came out today, he was very friendly, kept me updated on repair progress and had my AC up and running. It hard to find people in the repair business that are honest and have integrity in what they do. Simpson Air is the Company that has all the qualities you can trust. I highly recommend The Coolest Guys in Town - Simpson Air

Review by: Warren D. Source: Email

---
I highly recommend Simpson Air!
Rating:


Simpson Air was the HVAC installer for the builder of my home and I've been using them for routine A/C maintenance and service since 2005. My A/C stopped working the evening of 6/13/2016 so I called Simpson Air. They came out the next day. The tech, Ron Cefarelli, determined the unit was losing Freon and the leak was in the evaporator coil. Since the builder grade unit was 11.5 years old, he recommended a replacement and I agreed that was the only course of action. He called the office and got my A/C working since it was being replaced. Linda came out the same day to go over options and I went with the 14 SEER Carrier system. Two days later, the new system was installed. Wayne and John were the two techs who did the install. They were very professional and knowledgeable. They did a great job including cleaning up and providing instructions on the new thermostat. The new unit is so much quieter than the old unit. Can't wait to see my next electric bill! I will be sure to have the A/C maintained every year by Simpson Air to extend the life of the system. I highly recommend Simpson Air! They truly are the Coolest Guys in Town! smile

Review by: Christine T. Source: Email

---
Truly "The COOLEST Guys in Town!"
Rating:


Truly 'the coolest guys in town!' My air is back on again after 48 hours of HEAT thanks to Mike B. and Calvin. We tried to sleep on Mon & Tue evenings with 92 degree heat and it was just impossible. My family and I were just miserable in the early summer heat and humidity. Thanks to Mike B. & Calvin my house temperature has dropped 5 degrees in about 2 hours and continues to go down further to comfort levels we enjoy. If you've ever experienced an air con outage for a considerable time then you know how we felt. It was awful!! I only trust my air problems to Simpson Air, and for my family and I they are wonderful and absolutely "The COOLEST guys in town!" Thanks Gary, and thank you Simpson Air.

Review by: Mike R. Source: Email

---
AWESOME!!!!
Rating:


AWESOME!!!! We originally had a maintenance contract with another local company. Once they told us one of our units needed to be replaced, we asked for a quote to replace both our units. We were looking for a second bid, when I called Simpson Air. Linda came out that day and gave us a quote less than the competitor. Comparing the reviews of the two manufacturers, we decided to go with Carrier. The service technicians got the one unit replaced the next day! They were professional, knowledgeable and courteous. Once the job was completed, they clean up after themselves. Well done Simpson Air. We cannot even hear the units running, or tell when they are on. Our house is cool and our electric bill has decreased. We are completely satisfied with Simpson Air and would highly recommend them!

Review by: Myron C. Source: Email

---
Very Professional
Rating:


Hello...just wanted to thank Mike Terski for his great service that he provided to us yesterday. Mike was very professional and was very thorough in explaining the services that he would be providing on our two AC units that Simpson Air installed two years ago. He even took the time to hose off our driveway of the debris left behind from flushing out our units. That shows us that he not only cares about servicing our AC, but also respects our property which isn't the norm in so many service providers today. Thanks Mike and Simpson Air!

Review by: Melissa M. Source: Email

---
Great Technician
Rating:


I recently had a Maintenance for my A/C on 4/19/16. Sean O'Neal was the technician and I and wanted to let you know what an outstanding job he did. I am proud to have Simpson Air for my A/C needs. Please recognize Sean being a great Technician.

Review by: Richard and Shauna L. Source: Email

---
Professional and Knowledgeable
Rating:


Mike came by for our service call yesterday and wanted to say thanks for his professional and knowledgable response to our issue - everything is perfect.

Review by: Charles P. Source: Email