Air Conditioning Replacement
Air Conditioning Replacement is sometimes needed despite your best efforts to repair your older air conditioning system.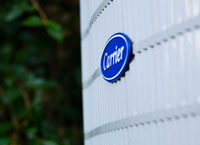 Keep in mind that there are energy savings of up to 20 percent off your heating and air conditioning costs by upgrading to a new unit. These monthly savings add up to substantial savings over time.
A new AC unit will also keep your Tampa area home comfortable year round and provide peace of mind for years to come.
AC Upgrades & Retrofits
Do you already have a system that isn't living up to your expectations? Have your air conditioning needs changed and your system isn't hitting the mark? Simpson can help. We offer several options for retrofitting your existing system to accommodate your needs or upgrading different elements of your system to get you cooled off.
Give us a call at (813) 588-5563(813) 588-5563 or schedule a consultation online with a Simpson representative who will come to your home and inspect your existing system. The technician will be able to offer you options that can help you to love your air conditioning system again.