Six Factors To Consider When Choosing Your New Air Conditioning System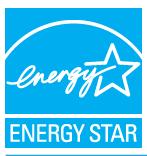 An air conditioner is a considerable investment — one that you don't make very often. You want to make sure that you've spent your money wisely, and your new system will serve you well for years to come. If you're about to buy an air conditioner, it behooves you to keep six considerations in mind:
Your warranty: This is a must. With a warranty, you're protected if something goes wrong. Make sure you know what you need to do to keep the warranty valid. Also keep in mind that warranty coverage for most home-comfort systems requires installation by an HVAC-system contractor. If you do it yourself, your warranty might not be honored.
Budget: Although you might be tempted to purchase the least expensive system available, remember that pricier units tend to have higher efficiencies, which make them less expensive to operate. Spending more up front could save you a wad of cash down the road.
Location: Your outside equipment should be in an area that's relatively free of debris and elaborate landscaping. Check the equipment periodically, and make sure there's nothing around it to restrict airflow. Inside your home, make sure your vents are free of obstructions, such as furniture.
Noise: A loud air conditioner can be an annoyance, causing you to turn up the television and shout in your own family room. More expensive air conditioners tend to run more quietly than less expensive systems. And again, spending a little more up front may be worth it. You can also abate some of the noise by adding curtains, carpeting and other soft elements to your rooms.
Energy efficiency: Today, it's quite easy to find an energy-efficient AC unit. Check the SEER ratings when you're out shopping. The higher the rating, the more efficient the unit. Also make sure that the unit you buy bears the Energy Star logo.
Installation and maintenance: Your best guarantee of problem-free service is to have your system professionally installed. And after that, have it maintained regularly. While you can change the filter and make sure your outside equipment is clean, you should have a professional tune up your system at the start of every cooling season.
Talk to an AC Replacement Pro in Tampa
Simpson Air is the air conditioning contractor you can depend on in Tampa. We are a Carrier factory authorized dealer and have been awarded the "Small Business of the Year" by the Tampa Chamber of Commerce. Our air conditioning installation experts can help you find the right new air conditioning system for your Tampa area home.