Selecting A Heating and Cooling Contractor? Ask Good Questions, Get Good Answers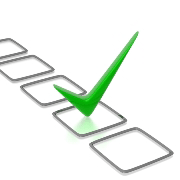 Your home's heating and cooling system plays a major role in keeping you and your family comfortable throughout the year. To maintain this comfort, you will occasionally need the services of a heating and cooling contractor to keep your system in good working order.
When selecting a contractor, make sure the company has the technical skills, equipment and experience to get the job done. To that end, ask if the contractor has completed projects that are similar to the work that you need done.
A good place to start your search is to ask family and friends for a referral. There are also professional associations that can provide you with lists of contractors that have been certified to have the required experience and education. Among these associations are NATE, the Air Conditioning Contractors of America, Plumbing-Heating-Cooling Contractors Association and HVAC Excellence.
Once you have selected a few heating and cooling contractors that you feel are qualified, it's time to interview each before making a final decision. During the interview, be sure to give the contractor enough information about your project so that each can provide advice and suggestions on how the work can be accomplished. Here's some of the information you should collect from each contractor:
References from similar projects
If any complaints have been filed with the Better Business Bureau or your local Chamber of Commerce
The length of time the contractor has been in business, the contractor's experience, the experience of the contractor's employees and the status of the contractor's licenses
An estimate of the cost for performing the work
Assurances, guarantees, warranties and service agreements offered by the contractor
It pays to do your homework when choosing a heating and cooling contractor. One of the most experienced in the Tampa Bay area is Simpson Air. Contact us for your air conditioning needs.
Photo courtesy of www.shutterstock.com.